Sandeep
Comments are closed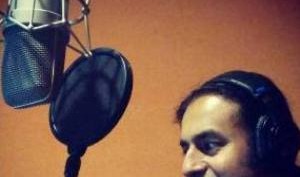 Sandeep Kulkarni is a singer, songwriter and producer living in sunny Southern California; SoCal as we like to call it.
He grew up in Mumbai (Bombay) and was part of the city's rock music scene from 1992-1999. Around the same time, Sandeep began singing with a few Hindi groups covering mostly Bollywood and other regional songs. He's currently a vocalist for the SoCal based Indie Fusion Rock band Rusty Rickshaw.
He's constantly learning and has undergone some Hindustani Classical and Western training.
He hosts the show "Retro on the Rocks" where he talks about everything associated with music from the Retro Bollywood era.
Retro on the Rocks show timings on Mera Sangeet Gold-
Wed – 12 pm , 3 pm , 6 pm
Thu – 6 pm , 9 pm
fri – 12 pm , 11 pm