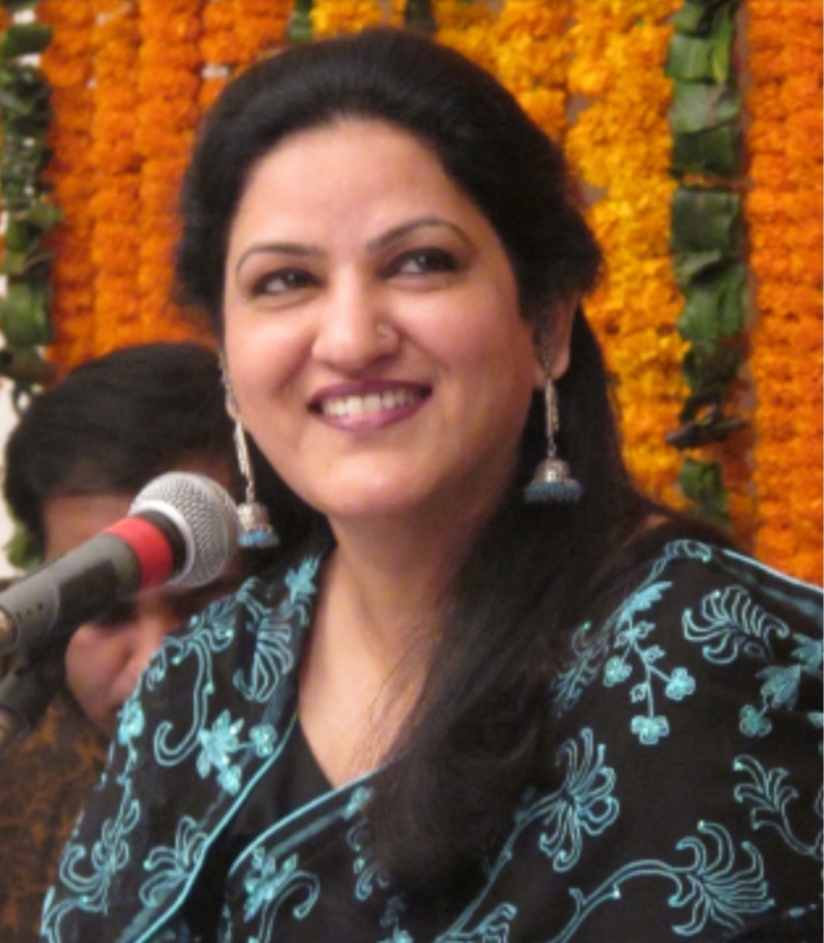 Dr. Radhika Chopra Born and brought up in Jammu, Radhika started learning music at a very young age from Pt. J.R.Sharma and started performing on stage and for All India Radio Jammu. Dr. Radhika Chopra, an extremely talented and a versatile artiste, predominantly features as a rare performer who continues to excel and please the connoisseur with her traditional puritan raga based gayaki.
Dr. Chopra's accomplishments have been recognized by the highest authorities in the field of Indian music, having been empanelled by the ICCR to perform in foreign countries to promote classical Indian music and commissioned by the Indian Ministry of Culture to commemorate legendary figures such as Ghalib, Kundan Lal Saigal, et al. Radhika Chopra has also performed at the 'Jahan-E-Khusrau' Sufi Festival to mark the death anniversary of Hazrat Amir Khusrau.
Save the dates for Dr. Chopra's performance at the IAAC Freedom Concert 2021, this Saturday, August 14th 8:30 pm. And, before that, do tune -in for a wonderful conversation with her, this Friday, 13th August, on our Hindi Radio Show, Chat and Chai, Mera Sangeet Gold at 7:00 AM , 11:00 AM , 1:00 PM , 3:00 PM , 5:00 PM, 7:00 PM , 9:00 PM and 11:00 PM – EST.