Sweta
Comments are closed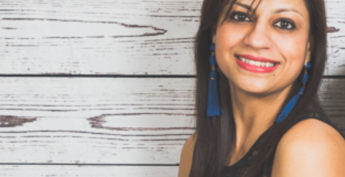 Utah Ki RJ Sweta
'I strongly believe that your dreams will never fail you, if you don't fail them & destiny always has a plan B for you.
From practising to be a show host in front of the mirror as a little girl… to actually being one, has been a long yet incredible journey.
I'm a pakki Hyderabadi & talking makes me happy… & when Im happy, I talk a little more & it's always a never ending cycle. So radio HAD to happen….and eversince it did, I'm on cloud nine !
About my show
'Direct Dil Se.. is all about 'straight from the heart' baatein, no filter wali baatein, bindaas baatein & happy baatein. There are contests & prizes in store too. Add to that, a dash of happy, peppy songs & voila! You have an incredible combination of fun & gaana. '
Show timings-
Fri : 6 am, 1 pm, 4 pm & 7 pm ( EST)
Sat : 6 am, 10 am, 2 pm , 6 pm , 10 pm (EST)
Email-sweta@merasangeet.com
Call- 1 800 471 8987 ext 6