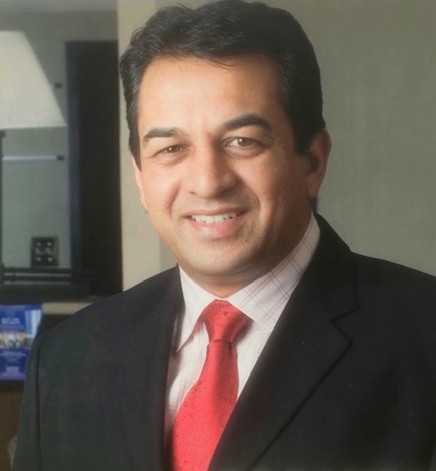 Mike (Mukesh) Patel, a prominent member of the Indian community in the US, was born in Uganda, and moved to England with his family when he was eight years old. He grew up in England, working in his father's corner shops and playing soccer. He later became an apprentice soccer player, while studying business at the London School of Economics in the evenings. He moved with his wife to the US in 1984(?), and eventually settled in Atlanta, Georgia, where he founded a business developing hotels, real estate and banking.
Mike has served as a commissioner on former US president Bill Clinton's White House Initiative for Asian Americans and Pacific Islanders. He was chairman of the Asian American Hotel Owners Association, the largest hospitality group in the world with over 20,000 members, in 1998. He is also a co-founder of the Fair Franchising Initiative, a group of more than 300 hotel owners created in March to give voice to franchisee concerns over the treatment of small business branded hotels.
In case you missed it, do tune – in again on 27 December, on our Hindi Radio Show, Chat and Chai, on MeraSangeet Gold at 11:00 AM, 1:00 PM, 3:00 PM, 5:00 PM, 7:00 PM, 9:00 PM & 11:00 PM – EST.