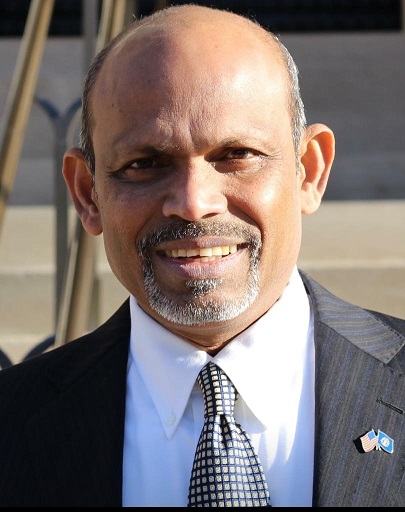 Senator Sheikh Rahman, a Democrat, is the first immigrant to serve in the Georgia State Senate. Elected in 2018, he represents the 5th Senate District in the heart of Gwinnett — Georgia's most diverse county.
Sen. Rahman's story seems to be straight from the movies – and an inspirational one at that. He grew up in Bangladesh, but at age 13, was kidnapped at gunpoint as a prisoner of war during Bangladesh's fight for independence in 1971.
He moved up from working a dishwasher making $3.35 an hour to pay for his college tuition, to a corporate executive at Pizza Hut, Dominos, and the Kroger Company. He also had a successful career in real estate, and served as an at-large Delegate for his inspiration, Barack Obama in 2012.
He now lives in Lawrenceville with his two children and wife of 26 years.
On the show, we talk about Sen. Rahman's journey, about the US Senate run-offs coming up on Jan 5th and early voting starting Dec 14th, about split legislature and much more.
So, in case you missed it earlier, do tune-in for the conversation, this Saturday, 12 December, on our Hindi Radio Show, Chat and Chai, MeraSangeet Gold at 7:00 AM , 11:00 AM , 1:00 PM , 3:00 PM , 5:00 PM , 7:00 PM , 9:00 PM , 11:00 PM – EST.