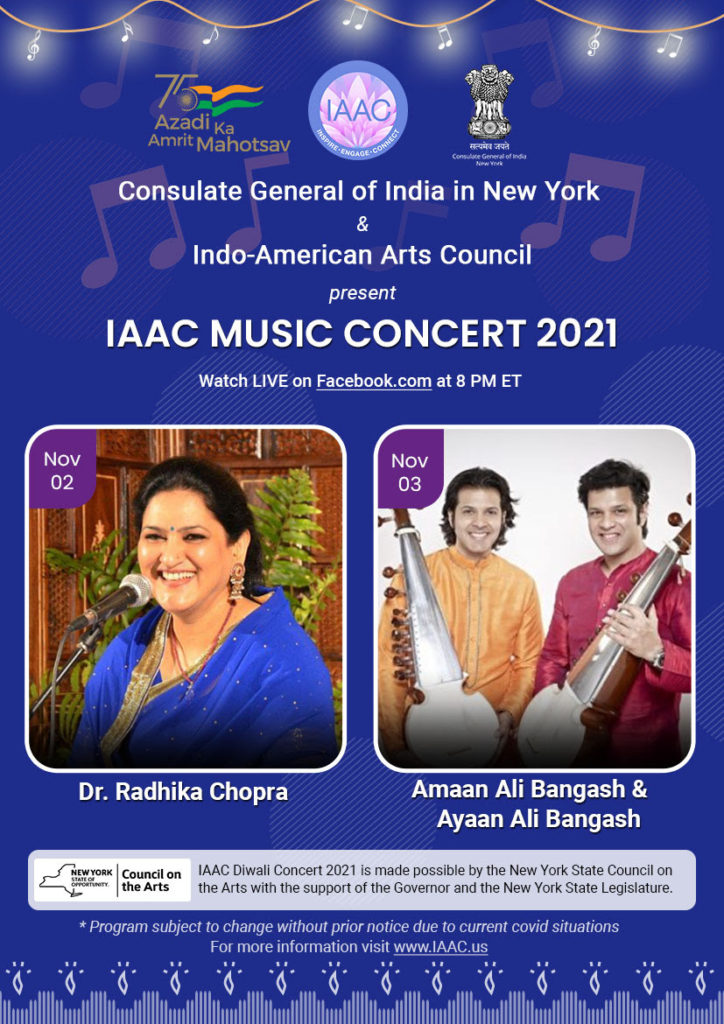 The Indo-American Arts Council is a not-for-profit arts organization passionately dedicated to promoting, showcasing and building an awareness of the arts and artists whose heritage lies in the Indian subcontinent in the performing arts, visual arts, literary arts and folk arts.
IAAC supports all the artistic disciplines in classical, fusion, folk and innovative forms influenced by the arts of India. They work cooperatively with colleagues around the United States to broaden collective audiences and to create a network for shared information, resources and funding.
The IAAC's focus is to help artists and art organizations in North America as well as to facilitate artists from India to exhibit, perform and produce their work in the United States.
Do save the dates – 2nd and 3rd November, 8 PM ET and watch the IAAC Music Concert – LIVE on Facebook. For more information, do visit, www.iaac.us